While daily life may seem unpredictable, the local real estate market remains extremely stable. Activity in September acted more like the traditional peak spring market with home sales soaring and prices hitting record highs. Inventory remains very tight and new listings are selling quickly in every price range.
There just aren't enough homes on the market to meet demand. King County had about half the inventory of a year ago. Snohomish County had 63% fewer available homes. On the other hand, the number of condos on the market in King County jumped by 24% over last September. Brokers attribute the flood of new inventory to COVID remote workers looking to trade their in-city condo for more living space. Despite the increase in inventory, condo prices rose 8% in September and pending sales — the best indicator of current demand — shot up 36% over the same period last year.
The slim supply of single-family homes means bidding wars and all-cash offers were the norm, driving prices to record highs. King County saw the third consecutive month of record-setting values. The median home price hit $753,600 in September, a 14% jump over last year. Prices in Snohomish County soared 16% from a year ago to $569,997, just shy of its all-time high of $575,000. For both counties, half the homes sold for over list price in September as compared with just a quarter of the homes a year ago.
The market doesn't show signs of cooling off any time soon. In September the greater Northwest area saw the highest number of transactions since June 2018. Pending sales were up 32% in King County and 29% in Snohomish County. Interest rates continue to be at historic lows. With the area posting some of the fastest population growth in the country, expect the market to stay unseasonably hot.
The charts below provide a brief overview of market activity. If you are interested in more information, every Monday Windermere Chief Economist Matthew Gardner provides an update regarding the impact of COVID-19 on the US economy and housing market. You can get Matthew's latest update here.
EASTSIDE
KING COUNTY
SEATTLE
SNOHOMISH COUNTY
VIEW FULL SNOHOMISH COUNTY REPORT
---
This post originally appeared on GettheWReport.com
Posted on October 11, 2020 at 7:00 pm
Ashley Abolafia
Category:
Local Market Update
Tagged

ashley, bellevue, eastside, housing, jack, lake stevens, local, market, real estate, seattle, snohomish, team abolafia, update, Windermere, yarrow bay
Windermere is focused on keeping our clients and our community safe and connected. We're all in this together. Since the early days of COVID-19, our philosophy has been "Go slow and do no harm." While real estate has been deemed an "essential" business, we have adopted guidelines that prioritize everyone's safety and wellness.
Like everything else in our world, real estate is not business as usual. While market statistics certainly aren't our focus at this time, we've opted to include our usual monthly report for those who may be interested. A few key points:
The monthly statistics are based on closed sales. Since closing generally takes 30 days, the statistics for March are mostly reflective of contracts signed in February, a time period largely untouched by COVID-19. The market is different today.
We expect that inventory and sales will decline in April and May as a result of the governor's Stay Home order.
Despite the effects of COVID-19, the market in March was hot through mid-month. It remains to be seen if that indicates the strong market will return once the Stay Home order is lifted, or if economic changes will soften demand.
Every Monday Windermere Chief Economist Matthew Gardner provides an update regarding the impact of COVID-19 on the US economy and housing market. You can get Matthew's latest update here.
Stay healthy and be safe. We'll get through this together.
EASTSIDE
KING COUNTY
SEATTLE
SNOHOMISH COUNTY
VIEW FULL SNOHOMISH COUNTY REPORT
---
This post originally appeared on GetTheWReport.com
Posted on April 14, 2020 at 11:20 am
Ashley Abolafia
Category:
Local Market Update
Tagged

bellevue, corona, covid, covid-19, covid19, essential, housing market, king county, lake stevens, local market update, real estate, seattle, snohomish, team abolafia, virus, Windermere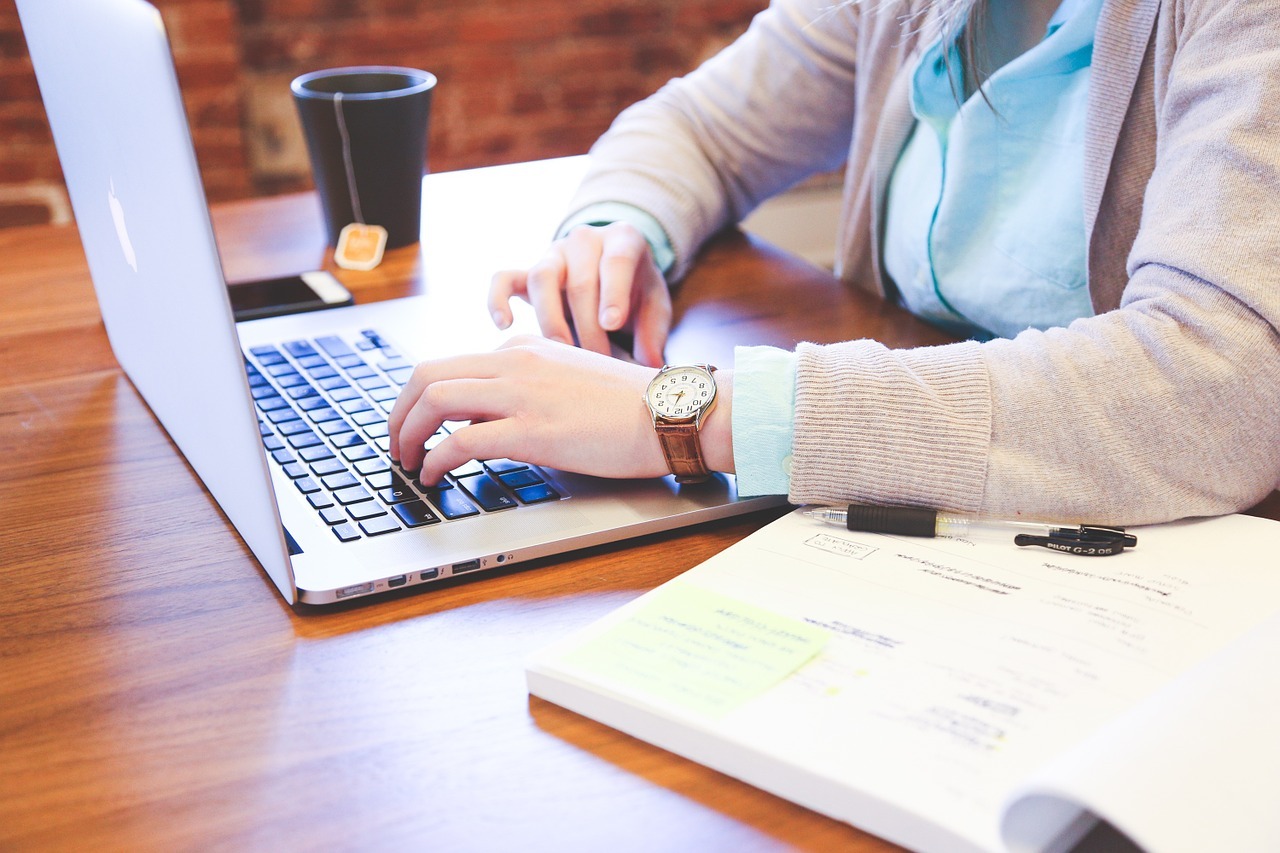 When I was growing up, my family must have moved a dozen times. After the first few moves, we had it down to a science: timed out, scheduled, down to the last box. Despite our best efforts, plans would change, move-out and move-in days would shift, and the experience would stress the entire family out. Despite the stress, we always managed to settle in our new home and sell our old one before the start of school.
With a lot of planning and scheduling, you can minimize the stress of selling your house and moving. Here are some tips:
Plan Ahead
Know when you want to be moved out and into your new home and have a backup plan in case it falls through. Before you sell your home, familiarize yourself with local and state laws about selling a home so you're not caught by surprise if you forget something important.
Lists and schedules are going to be your new best friend through the process. Have a timetable for when you want to sell your house when you have appraisers, realtors, movers, etc. over. Also, keep one for when your things need to be packed and when you need to be moved into the new place. I suggest keeping it on an Excel sheet so you can easily update it as the timeline changes (and it will – stuff happens).
Use Resources
First time selling a house? Check out some great resources on what you need to know. US News has excellent, step-by-step guides on what you need to know to sell. Appraisers and realtors can also be good resources, and since you'll be working with them through the process, be sure to ask them questions or have them point you to resources.
Appraisal
Have your house appraised before you sell so you know your budget for your new home. This will help you look for an affordable home that meets your family's needs. It will also help you maximize the amount you can receive for your old home. You can also learn useful information from an appraisal, such as which repairs need to be made, if any.
Repairs
Does your house need repairs before you move? If so, figure out whether you'll be covering them, or whether your buyers will (this will be a part of price negotiations, so factor it in with your home budget). Will you need to make repairs in your new house, or will that be covered? Either way, make sure you know which repairs need to be made – and either be upfront with buyers about them or make them before you sell.
Prepare to Move
If you're moving to a new town or a new state, you need to prepare more than just a new home. Research doctors and dentists, places to eat, and what to do for fun. If you have school-aged children, look at the local school district or private school options – not only to learn how to enroll your kids, but also to get a feel for the school culture, see what extracurricular activities your kids can do, what standards/learning methods your kids' new school will implement, etc.
Packing
Think: how soon are you moving, what will you need to use before you move, what can get boxed and what needs to stay out?  The sooner you're moving out, the sooner you need to pack, but if you have time, just take a day per weekend to organize a room, pack what you want to take and arrange to donate what you want to get rid of.
Downsizing
Moves are a great time to purge old, unwanted and unused stuff from your home. Sometimes, it's necessary if you're moving into a smaller space. Either way, as you pack each room, think about whether you use what you're packing to take with you. If you do, pack it to go. If not, put it in a separate box to go to your local donations place. You can also call some organizations to have your unwanted things picked up, no hassle.
If You Have Kids
Moving with kids can be extra stressful. Be sure to include them in the process. This is a wonderful opportunity to teach younger children about moving and prepare them for the changes it brings. Older children can help out with responsibilities, like packing their room or researching their new town.
Your New Place
Moving into a new place takes some planning as well. Once you've bought your new home or condo, design at least a basic outline for where your stuff will be set up. Make necessary repairs and decorate (painting, for example) before you unpack. Ideally, you should have some time to do these things before, but if you don't, don't be in a hurry to unpack everything – it can be a hassle to paint if you have all your furniture and bookshelves up!
Staying In Touch and Making New Friends
Finally, moving can mean good-byes with family and/or friends. Social media is a great way to keep in touch with people after you've moved, but distance can still weaken these old relationships. Make some time to call or message your old friends to keep in touch. Pair that work with a concerted effort to meet new people. See what hobbies or groups are in your new area and start there. It doesn't seem like a lot, but it can make your new house a home and make your new town a community you can enjoy.
This post originally appeared on the Windermere.com Blog.
About the Author – Patrick Bailey is a professional writer mainly in the fields of mental health, addiction, and living in recovery. Patrick is currently a writer for Mountain Springs Recovery as well as on his own blog.
Posted on October 17, 2019 at 2:52 pm
Ashley Abolafia
Category:
Selling a Home
Tagged

abolafia, agent, ashley abolafia, home, jack abolafia, lake stevens, lake stevens real estate, moving, real estate, realtor, selling, stress, team abolafia, washington