Windermere Chief Economist, Matthew Gardner, answers the most pressing question on everyone's minds: Will there be a recession in 2020? Here's what he expects to see.
---
This post originally appeared on the Windermere.com Blog
2019 ended with too many buyers chasing too few homes. December marked the sixth straight month of declining supply. The severe shortage of homes, historically low interest rates, and strong job growth are predicted to keep the local housing market strong in 2020. In a region starved for inventory, sellers can expect significant interest in new listings.
EASTSIDE
Homes sold briskly on the Eastside in December in all categories, including the luxury market. The number of listings were down nearly 50% from a year ago and the area had under a month of available inventory. That lack of inventory helped bump the median price of a single-family home up 4% from a year ago to $949,000, which is a $49,000 increase from November.  New large scale developments and a strong economic forecast indicate that the housing market will remain healthy.
KING COUNTY
King County continues to be a seller's market. Inventory in December was down nearly 40% compared to a year ago and ended the month with below one month supply. The median price of a single-family home rose 6% over the prior year to $675,000, up slightly from November. More affordable areas saw much higher increases. Southeast King County – which includes Auburn, Kent and Renton – saw home prices jump 16% over the previous year.
SEATTLE
Numbers tell the story in Seattle. Inventory was down 25%, while the number of closed sales increased 19%. Strong demand here has kept the housing market solid, with prices fluctuating slightly month-to-month for much of 2019. The median price of a single-family home sold in December increased 2% from a year ago to $727,000. That was slightly down from $735,000 in November.
SNOHOMISH COUNTY
While the median home price in Snohomish County is less than that in King County, the gap continues to close. Buyers willing to trade a longer commute for a lower mortgage have kept demand and prices strong. Inventory here was off 36% in December as compared to a year ago. The median price of a single-family home rose 9% over a year ago to $510,000, an increase of $15,000 from November.
VIEW FULL SNOHOMISH COUNTY REPORT
---
This post originally appeared on GetTheWReport.com
p>
Favorable interest rates and soaring rents boosted activity in the housing market in November. More buyers competing for less inventory kept home prices strong. With the supply of homes far short of demand, sellers can expect well-priced properties to sell quickly this winter.
EASTSIDE
With just over a month of available inventory, demand on Eastside remains very strong. Sales are brisk, with 45% of single-family homes selling in 15 days or less and 20% of homes selling for over list price. The median single-family home price in November rose 2% from a year ago to $900,000 and was unchanged from October.
KING COUNTY
With more buyers vying for fewer homes, King County remains a solid seller's market. While inventory traditionally shrinks in the winter, this November saw the number of new listings at historic lows. Demand was strong, with the number of closed sales up 12% over the same time last year. The median home price ticked up 3% over the prior year to $661,000 and was unchanged from October. The strong market sent prices higher in the more affordable price ranges, with some areas in South King County seeing double-digit increases.
SEATTLE
Activity in Seattle was very strong in November. The number of closed sales was up 29% over the same time last year. With just over one month of homes available for sale, the city is starved for inventory. Seattle homes prices have ebbed and flowed slightly from month to month for much of this year. The median price of a single-family home sold in November was off 3% from a year ago to $735,000.
SNOHOMISH COUNTY
With an increasing number of buyers driving to affordability, the Snohomish County housing market remains robust. Inventory is very tight and continues to fall. The county finished November with just over one month of supply. The median price of a single-family home rose 5% over a year ago to $495,000. That figure is unchanged from October.
VIEW FULL SNOHOMISH COUNTY REPORT
---
This post originally appeared on GetTheWReport.com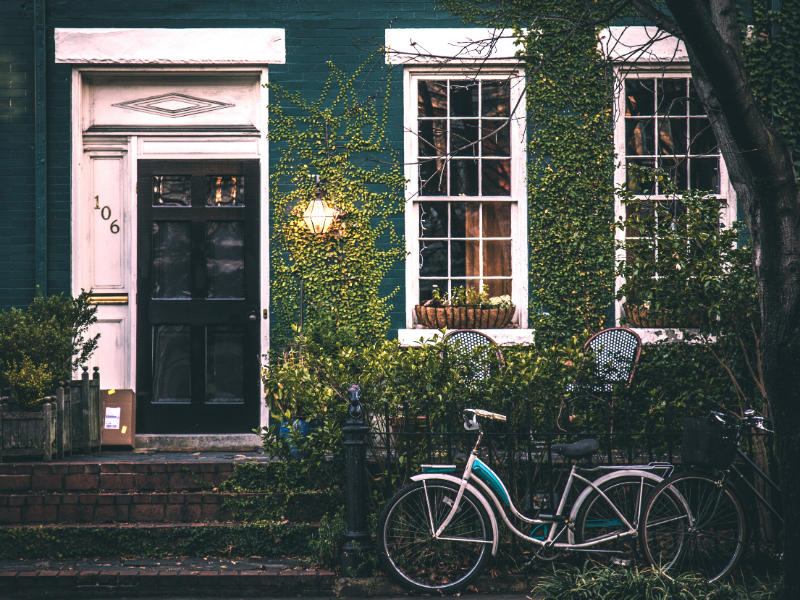 Image Source: Christopher Harris on Unspash
Investing in a home is a great way to build passive income but earning from your investment will take a little groundwork to become a well-oiled machine. This is your beginner's guide to owning an investment property so you can set up that foundation properly to avoid future headaches.
Make sure it's livable
It's important to start with your home inspection before you start making plans. Use the inspection report to prioritize the maintenance issues.
Before a tenant moves in, make sure the home is livable. Handle the important items that affect the livability of the property, either now or in the near future. If the inspector noticed a leak in the roof or holes that could lead to infestation, take care of those first. Other maintenance issues to prioritize are the fuel and the hot water source.
If your city has inspection and registration requirements, be sure to cross check those inspection checklists with your current property. If the property wouldn't pass now, make sure it will pass by the time the city sees it.
Upgrade the space
Once your property is in livable condition, it's time to upgrade. If you have any left-over budget after the necessities are handled, consider adding a bedroom or a bathroom where you can find the space. These rooms heavily impact the rental price, and the more you have the higher the price. If there's no space for another bed or bath, think about finishing the basement or upgrading some of the appliances to make the property more attractive to potential tenants.
Use similar properties in your neighborhood as your inspiration. These units are your competition, think about what you can add, or even take away, that would help you compete. Ask yourself what about your home is unique and in what ways does that affect your rentability? If every unit in your area has hardwoods, how can you make your carpeted home appealing? Maybe new carpet? Or is switching to hardwoods, or vinyl laminate that looks like wood, worth it?
Market it to future tenants
You need two things in your listing: 1) Great Photos 2) An Amazing Description
After you've perfected the property, it's time to tell potential tenants that it's available. Creating the listing is essential in drawing eyes on the unit so you can show it to as many people as possible.
Renters looking to move are quick to make their first impression of a property with thumbnail photos on a map. So, take lots of great, bright, photos of the entire place to showcase the amenities and show potential tenants what it looks like, then choose the best photo to be the first in the lineup. Remember to get the lighting is just right to show every corner of the listing. Dark photos scare tenants away, making them think the unit is dingy and dirty. Light and bright photos show a clean home that's move-in ready. They can imagine themselves living there a lot easier than in dark and cramped looking units.
Next, they'll read the description. This is again where other listings in your area can help you.
Read other listings to structure your description and to draw inspiration on what tenants might think is important. Find the selling points and emphasize those above the unique features, especially if those unique features are obvious in the photos.
---
This post originally appeared on the Windermere.com Blog
A steady influx of buyers continued to strain already tight inventory throughout the area in October. Home sales were up, as were prices in much of the region. With our thriving economy and highly desirable quality of life drawing ever more people here, the supply of homes isn't close to meeting demand. Homeowners thinking about putting their property on the market can expect strong buyer interest.
EASTSIDE
As the Eastside continues to rack up "best places" awards, it's no surprise that the area is booming. Development is on the rise, fueled primarily by the tech sector. The appeal of the Eastside has kept home prices here the highest of any segment of King County. The median single-family home price in October was stable as compared to the same time last year, rising 1% to $900,000.
KING COUNTY
King County's 1.74 months of available inventory is far below the national average of four months. Despite the slim selection, demand in October was strong. The number of closed sales was up 5% and the number of pending sales (offers accepted but not yet closed) was up 11%. The median price of a single-family home was down 2% over a year ago to $660,000. However, some areas around the more reasonably-priced south end of the county saw double-digit price increases.
SEATTLE
Seattle home prices took their largest year-over-year jump in 12 months. The median price of a single-family home sold in October was up 3% from a year ago to $775,000, a $25,000 increase from September of this year.  Seattle was recently named the third fastest-growing city in America.  Real estate investment is surging. A growing population and booming economy continue to keep demand for housing –and home prices—strong.
SNOHOMISH COUNTY
Both the number of home sales and home prices were on the rise in Snohomish County in October. Overall homes sales increased 7%, and the median price of a single-family home rose 5% over a year ago to $495,000.  Supply remains very low, with just six weeks of available inventory.
VIEW FULL SNOHOMISH COUNTY REPORT
---
This post originally appeared on GetTheWReport.com
Posted on November 15, 2019 at 11:56 am
Ashley Abolafia
|
Category:

Buying a Home, Local Market Update, Selling a Home
|
Tagged

bellevue, eastside, economy, home buying, housing market, king county, lake stevens, local market update, real estate, seattle, selling, snohomish, statistics, team abolafia, Windermere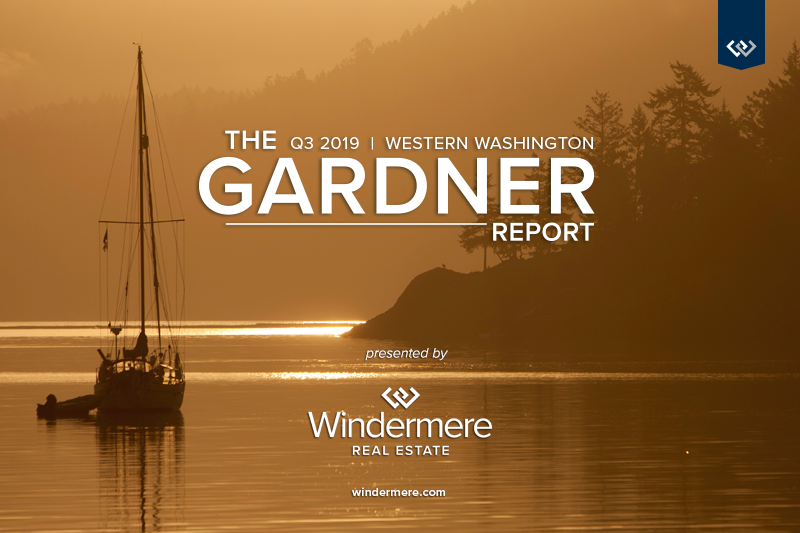 The following analysis of the Western Washington real estate market is provided by Windermere Real Estate Chief Economist, Matthew Gardner. We hope that this information may assist you with making better-informed real estate decisions. For further information about the housing market in your area, please don't hesitate to contact us! 
ECONOMIC OVERVIEW
Washington State employment has softened slightly to an annual growth rate of 2%, which is still a respectable number compared to other West Coast states and the country as a whole. In all, I expect that Washington will continue to add jobs at a reasonable rate though it is clear that businesses are starting to feel the effects of the trade war with China and this is impacting hiring practices. The state unemployment rate was 4.6%, marginally higher than the 4.4% level of a year ago. My most recent economic forecast suggests that statewide job growth in 2019 will rise by 2.2%, with a total of 88,400 new jobs created.
HOME SALES
There were 22,685 home sales during the third quarter of 2019, representing a slight increase of 0.8% from the same period in 2018 and essentially at the same level as in the second quarter.
Listing activity — which rose substantially from the middle of last year — appears to have settled down. This is likely to slow sales as there is less choice in the market.
Compared to the third quarter of 2018, sales rose in five counties, remained static in one, and dropped in nine. The greatest growth was in Skagit and Clallam counties. Jefferson, Kitsap, and Cowlitz counties experienced significant declines.
The average number of homes for sale rose 11% between the second and third quarters. However, inventory is 14% lower than in the same quarter of 2018. In fact, no county contained in this report had more homes for sale in the third quarter than a year ago.
HOME PRICES
Home price growth in Western Washington notched a little higher in the third quarter, with average prices 4.2% higher than a year ago. The average sales price in Western Washington was $523,016. It is worth noting, though, that prices were down 3.3% compared to the second quarter of this year.
Home prices were higher in every county except Island, though the decline there was very small.
When compared to the same period a year ago, price growth was strongest in Grays Harbor County, where home prices were up 22%. San Juan, Jefferson, and Cowlitz counties also saw double-digit price increases.
Affordability issues are driving buyers further out which is resulting in above-average price growth in outlying markets. I expect home prices to continue appreciating as we move through 2020, but the pace of growth will continue to slow.
DAYS ON MARKET
The average number of days it took to sell a home dropped one day when compared to the third quarter of 2018.
Thurston County was the tightest market in Western Washington, with homes taking an average of only 20 days to sell. There were six counties where the length of time it took to sell a home dropped compared to the same period a year ago. Market time rose in six counties, while two counties were unchanged.
Across the entire region, it took an average of 38 days to sell a home in the third quarter. This was down 3 days compared to the second quarter of this year.
Market time remains below the long-term average across the region and this trend is likely to continue until more inventory comes to market, which I do not expect will happen until next spring.
CONCLUSIONS
This speedometer reflects the state of the region's real estate market using housing inventory, price gains, home sales, interest rates, and larger economic factors. I am leaving the needle in the same position as the first and second quarters, as demand appears to still be strong.
The market continues to benefit from low mortgage rates. The average 30-year fixed rates is currently around 3.6% and is unlikely to rise significantly anytime soon. Even as borrowing costs remain very competitive, it's clear buyers are not necessarily jumping at any home that comes on the market. Although it's still a sellers' market, buyers have become increasingly price-conscious which is reflected in slowing home price growth.
As Chief Economist for Windermere Real Estate, Matthew Gardner is responsible for analyzing and interpreting economic data and its impact on the real estate market on both a local and national level. Matthew has over 30 years of professional experience both in the U.S. and U.K.
In addition to his day-to-day responsibilities, Matthew sits on the Washington State Governors Council of Economic Advisors; chairs the Board of Trustees at the Washington Center for Real Estate Research at the University of Washington; and is an Advisory Board Member at the Runstad Center for Real Estate Studies at the University of Washington where he also lectures in real estate economics.
This post originally appeared on the Windermere.com Blog.
Posted on October 30, 2019 at 6:30 am
Ashley Abolafia
|
Category:

Buying a Home, Selling a Home, The Gardner Report
|
Tagged

2019, ashley abolafia, Economics, gardner report, housing market, jack abolafia, lake stevens, matthew gardner, Q3, Quarter 3, real estate, realtor, stats, team abolafia, western washington, Windermere
View this post on Instagram
Living in Lake Stevens isn't just a place to call home. It's a lifestyle! When selling homes in Lake Stevens, we're not only helping people buy or sell. We are helping them get one step closer to their goals, for themselves and their family. We love this town. Which is why we're proud to call it home ourselves! 
From the lake and everything it has to offer, to the beautiful mountain views, to the shops in neighboring Snohomish. To the strong schools. We value the strong sense of community, and the ability to get out and unplug. Lake Stevens is a wonderful place to live and find balance outside of the city. We couldn't imagine living, or working, anywhere better.
We are a husband and wife lead Real Estate Team. This is where we've chosen to put down our roots, raise our two little girls, and grow our business. This is our town and we love it here. So whether you are looking for someone to sell your current home, or thinking you want to buy in the area. We promise to treat you like one of our own.
We are Team Abolafia.
A decrease in inventory coupled with an increase in sales activity led to fewer options for home shoppers in August. There is some good news for would-be buyers as mortgage rates have dropped to their lowest level in three years. Demand remains high but there simply aren't enough homes on the market. Brokers are hoping to see the traditional seasonal influx of new inventory as we move forward.
EASTSIDE
The median price of a single-family home on the Eastside was $935,000 in August, unchanged from a year ago and up slightly from $925,000 in July. New commercial and residential construction projects are in the works. Strong demand for downtown condos has prompted plans for yet another high-rise tower to break ground next year.
KING COUNTY
Home prices in King County were flat in August. The median price of a single-family home was $670,000, virtually unchanged from a year ago, and down just one percent from July. Southeast King County, which has some of the most reasonable housing values in the area, saw prices increase 9% over last year. Inventory remains very low. Year-over-year statistics show the volume of new listings dropped 18.5% in King County.
SEATTLE
Homes sales were up 12% in Seattle for August, putting additional pressure on already slim inventory. There is just over six weeks of available supply. There are signs that prices here are stabilizing as the median home price of $760,000 was unchanged from a year ago and up less than one percent from July. With its booming economy, demand here is expected to stay strong.
SNOHOMISH COUNTY
Buyers looking for more affordable options outside of King County pushed pending sales, mutually accepted offers, up nearly 16% over a year ago. Home prices have softened slightly. The median price of a single-family home in August was $490,000, down slightly from the median of $492,225 the same time last year.
VIEW FULL SNOHOMISH COUNTY REPORT
---
This post originally appeared on GetTheWReport.com
Posted on September 18, 2019 at 5:28 pm
Ashley Abolafia
|
Category:

Buying a Home, Local Market Update, Selling a Home
|
Tagged

home, home buying, housing market, lake stevens, lake stevens real estate, local market update, market stats, market update, real estate, realtor, selling, snohomish, snohomish real estate, stats, Windermere
Americans juggle a lot of interest rates in their daily lives. They pay interest on car loans, credit-card balances and mortgages. They earn interest, at least a little, on the money they save with banks.
Technically speaking, Federal Reserve officials did not touch any of those rates when they announced a quarter-point interest-rate cut Wednesday, the first cut in a decade. The rate they reduced is the federal funds rate, which is what banks and other financial institutions charge one another for very short-term borrowing.
Most consumers don't do that sort of overnight borrowing, but the Fed's moves still affect the borrowing and saving rates they encounter every day.
The effect is not always direct or immediate, so consumers probably will not wake up Thursday to find that all of their favorite rates have changed by a quarter of a point. There is even solid evidence that the mere expectation that the Fed would cut rates Wednesday had already pushed down some of the key rates that consumers pay.
One of the biggest potential effects of the Fed's cut may be one you don't see: heading off a recession. If the move works, it could prevent the economy from weakening and forestall layoffs and other economic damage that could hurt workers and consumers.
Here's where you might see effects from the cut.
Your Savings Account
When the Fed held rates near zero for years after the 2008 financial crisis in hopes of stoking growth and job creation, there was basically no financial incentive to save money with a bank. Near the end of 2015, the average one-year certificate of deposit account yielded an annual return of just over 0.25%, according to Bankrate.com.
Fed officials have raised rates nine times since then, by a quarter-point in each instance. The increases have lifted savers, though not by that much. The average yield on a one-year CD briefly cracked 1% earlier this year. But it has fallen since then, as has the average yield on the five-year CD amid bigger hints from Fed officials that a rate cut was in the works. The trend could continue.
Savers looking for a higher return might consider online savings accounts, which, in many cases, are still paying yields of 2 to 2.5%. Some accounts require a minimum balance, but that is occasionally as low as $1.
Your Mortgage
If you borrowed money to buy a house late last year, you were unlucky — and it cost you. In November, as the Fed neared what appears to have been the end — for now at least — of its slow-march of interest-rate increases, the average rate on a 30-year mortgage was nearly 5%. It has since fallen to 3.75%.
The slide was tied to expectations that the Fed was going to cut rates, said Greg McBride, Bankrate.com's chief financial analyst, and for consumers, it is probably the most consequential effect of the shift in the Fed's policy path.
It is also probably fully priced in, unless the Fed shows a strong hint that more rate cuts are coming.
"Mortgage rates are tied to long-term rates, so they move well in advance," McBride said. "Any further movement in mortgage rates will be tied to the outlook ahead."
Historically speaking, mortgage rates do not have much further to fall. In the past half-century, the average 30-year rate has never dipped below 3.3%.
Your Borrowing and Spending
One interest rate that has risen by as many percentage points as the federal funds rate in the past few years is the one you probably wish would stay lower: the average interest rate on credit-card debt. It is now at nearly 18% and, unlike savings yields and mortgage rates, it has not fallen in recent months. That probably means you should not expect it to fall immediately after Wednesday's cut.
Rates on car loans have risen since 2016, but they fell back slightly this year. After peaking near 5% at the end of last year, the rate on the average five-year loan for a new car is now just under 4.75%, according to Bankrate.com. Like rates on credit cards, the rate on car loans does not always move in line with the Fed: It actually fell in 2016, even as the Fed raised rates.
Those rates help explain, in part, why most economists do not expect that a single Fed rate cut will be enough to change consumers' spending habits.
"The impact on the household budget of one rate cut is inconsequential," McBride said. "It's not like it's going to unleash a flurry of consumer activity"
Your Job
In the scope of your financial life, of course, what you pay to borrow — or what you are paid to save — typically takes a back seat to more basic questions about how much you are able to work and to earn. Those questions appear to be on Fed officials' minds as they cut rates.
"It's better to take preventative measures than to wait for disaster to unfold," John Williams, president of the Federal Reserve Bank of New York, said in July, in comments that were widely interpreted as signaling that the rate cut was on the way.
In other words: By moving to reduce rates, now and possibly again this fall, policymakers are trying to reduce the risk that millions of Americans could be thrown out of work. They are trying to ward off the prospect of a job-killing recession by giving the economy a little extra boost.
By Jim Tankersley  The New York Times
This story was originally published at nytimes.com. Read it here.
Posted on September 6, 2019 at 12:37 pm
Ashley Abolafia
|
Category:
Buying a Home
Few topics cause more division among economists than the age-old debate of whether you're better off paying off your mortgage earlier, or investing that money instead. And there's a good reason why that debate continues; both sides make compelling arguments.
For many people, their mortgage is the largest expense they will ever incur in their lives. So if given the chance, it only makes logical sense you would want to pay it off as quickly as possible. On the other hand, a mortgage is also the cheapest money you will ever borrow, and it's generally considered good debt. Any extra money you obtain could be definitely be put to good use elsewhere.
The reality is, however, a little less cut and clear. For some homeowners, paying off their mortgage earlier is the right answer. While for others, it would be far more advantageous to invest their money.
Advantages of paying off your mortgage earlier
You'll pay less interest: Each time you make a mortgage payment, a portion is dedicated towards interest, and another towards principal (we'll ignore other costs for now). Interest is calculated monthly by taking your remaining balance, the length of your amortization period, and the interest rate agreed upon with your lending institution.
If you have a $300,000 mortgage, at a 4% fixed rate over 30 years, your monthly payment would be around $1,432.25. By the time you finish paying off your mortgage, you would have paid a total of $515,609, of which $215,609 were interest.
If you wanted to lower the total amount you pay on interest, you don't need to make a large lump sum to make a difference. If you were to increase your monthly mortgage payment to $1,632.25 (a $200 a month increase), you would be saving $50,298 in interest, and you'll pay off your mortgage 6 years and 3 months earlier.
Though this is an oversimplified example, it shows how even a small increase in monthly payments makes a big difference in the long run.
Every additional dollar towards your principal has a guaranteed return on investment: Every additional payment you make towards your mortgage has a direct effect in lowering the amount you pay in interest. In fact, each additional payment is, in fact, an investment. And unlike stocks, bonds, and other investment vehicles, you are guaranteed to have a return on your investment.
Enforced discipline: It takes real commitment to invest your money wisely each month instead of spending it elsewhere.
Your monthly mortgage payments are a form of enforced discipline since you know you can't afford to miss them. It's far easier to set a higher monthly payment towards your mortgage and stick to it than making regular investments on your own.
Besides, once your home is completely paid off, you can dedicate a larger portion of your income towards investments, your children or grandchildren's education, or simply cut down on your working hours.
Advantages of investing your money
A greater return on your investment: The biggest reason why you should invest your money instead comes down to a simple, green truth: there's more money to be made in investments.
Suppose that instead of dedicating an additional $200 towards your monthly mortgage payment, you decide to invest it in a conservative index fund which tracks S&P 500's index. You start your investment today with $200 and add an additional $200 each month for the next 30 years. By the end of the term, if the index fund had a modest yield of 5% per year, you will have earned $91,739 in interest, and the total value of your investment would be $163,939.
If you think that 5% per year is a little too optimistic, all we have to do is see the S&P 500 performance between December 2002 and December 2012, which averaged an annual yield of 7.10%.
A greater level of diversification: Real estate has historically been one of the safest vehicles of investment available, but it's still subject to market forces and changes in government policies. The forces that affect the stock and bonds markets are not always the same that affect real estate, because the former are subject to their issuer's economic performance, while property values could change due to local events.
By putting your extra money towards investments, you are diversifying your investment portfolio and spreading out your risk. If you are relying exclusively on the value of your home, you are in essence putting all your eggs in one basket.
Greater liquidity: Homes are a great investment, but it takes time to sell a home even in the best of circumstances. So if you need emergency funds now, it's a lot easier to sell stocks and bonds than a home.
Misael Lizarraga is a real estate writer with a passion for teaching real estate concepts to first time buyers and investors. He runs realestatecontentguy.com and is a contributing writer for several leading real estate blogs in North America.
This post originally appeared on the Windermere.com Blog. 
Posted on March 4, 2019 at 2:23 pm
Ashley Abolafia
|
Category:
Buying a Home